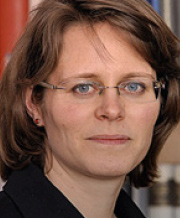 Prof. Dr. Astrid Wallrabenstein
born 1969
Law studies in Münster and Freiburg. PhD in 1999 and habilitation in 2008 at Giessen University.
From 2008 – 2010 Professor at Bielefeld University. Since 2010 professor of public law with a specific focus on social law at Frankfurt University and managing director of the Institute of European Health Policy and Social Law.
Ms. Wallrabenstein has been member of the German Social Advisory Council since 2012.